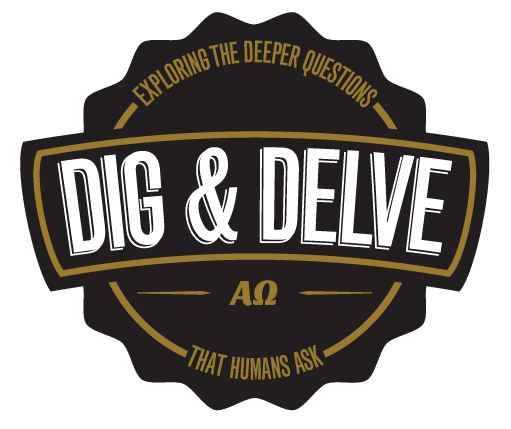 The Resurrection
The Worldview Defining Event You May Be Underestimating
FRIDAY, MARCH 24th – SATURDAY, MARCH 25th
On Friday evening and Saturday morning, March 24-25 we will be hosting Dr. Mike Licona, one of the world's foremost scholars on the historical truthfulness and trustworthiness of the resurrection of Jesus. If true, the resurrection of Jesus changes everything! Your life, your understanding of the world, where history is going, and more!
As always, we will leave lots of time for your questions. Plan to attend with your friends! Bring your hardest questions! Bring your doubts and fears! Questions are always welcome!
We will be hosting this as a hybrid event – both ONLINE and IN-PERSON. Our speaker will be live at the event so lots of good panel discussions and Q&A times will be included. More details will be provided upon registration.
Welcome Mike Licona back to the DIG AND DELVE Conference…
Friday, March 24th 7:00 – 9:30 pm
Saturday, March 25th 9:00 am – 12:00 pm
Metropolitan Bible Church
2176 Prince of Wales Dr, Nepean, ON K2E 0A1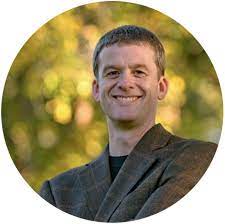 About Mike
Born in Baltimore, Maryland in 1961, Mike became a Christian at the age of 10 and grew up in a Christian home. He attended Liberty University where he earned his Bachelor's Degree in Music Performance (Saxophone). During his undergraduate studies, he had a strong desire to know God, devoting himself to studying the Bible daily. He decided to learn Koine Greek in order to read the New Testament in its original language and later completed a Master's Degree in Religious Studies.
Toward the end of his graduate work in 1985, Mike began to question the veracity of his faith and wondered if there was any evidence to support it. He decided not to go into Christian ministry at that time. Finding answers to his questions consumed him and he almost jettisoned his faith. He investigated the evidence for Christianity and a number of other major world religions. He also considered the arguments for atheism. His investigation solidified his belief that God exists and that he has actually revealed himself to mankind in Jesus Christ and that the Christian view provides the most plausible and unified theory of reality.
In July of 1997, Mike formed TruthQuest Ministries in order to give an official name to his growing ministry and to allow future donors to make tax-deductible gifts. In October 2001, the ministry was renamed "RisenJesus" in order to avoid confusion with other ministries named "TruthQuest" and more closely reflect its vision of equipping 100,000 Christians to share their faith using the evidence for Jesus' resurrection.
Mike has a Ph.D. in New Testament (University of Pretoria). He completed all requirements "with distinction" and the highest marks. He is a frequent speaker on university campuses, churches, Christian groups, retreats, frequently debates, and has appeared as a guest on dozens of radio and television programs. He is a member of the Evangelical Theological and Philosophical Societies, the Institute for Biblical Research, the Society of Biblical Literature, and the prestigious Studitorum Novi Testamenti Societas. Mike is associate professor in theology at Houston Baptist University and the president of Risen Jesus, Inc.
Mike is married to Debbie and they have two grown children, Alexandra and Zachary.
2023 DIG & DELVE DIALOGUE
DIG & DELVE and the South Asian Christian Fellowship Present:
An Evening with Vishal Mangalwadi
Sunday, April 23rd, 6:00 pm
St. Paul's Presbyterian Church, Woodroffe Ave.
"In this postmodern age many think that no one can know Truth.
It is true that we cannot know truth if there is no revelation from God." – Vishal Mangalwadi
DIG & DELVE and the South Asian Christian Fellowship invite you to come to this special evening with Vishal. He will be sharing with us thoughts stemming from his recent book
"The Book that Made Your World: How the Bible Created the Soul of Western Civilization".
There will be no charge for this event but a free-will offering will be taken. Stay afterwards for a time of light refreshments and conversation.
2020/2021 DIG & DELVE DIALOGUES
November 6th – Gracious God or Moral Monster – Daniel Gilman Click here to find a list of suggested reading from Daniel.
December 4th – Classic Skeptical Challenges to the Christmas Story – George Sinclair & Ben Jolliffe
January 8th – Finding a Better Identity: Sexuality, Gender and Jesus – Jojo Ruba
February 5th – Good News or Fake News: Why should I trust the Bible? – Wesley Huff
March 5th – Divine Child Abuse or Good Friday: Why did Jesus Die? – Paul Carter
April 9th – The Witness of History and the Resurrection of Jesus Christ – Michael Haykin
May 7th – A Christian Response to Critical Theory – Cameron McAllister Click here to watch some introductory videos on Critical Theory.
June 11th – Clarity on Critical Race Theory – Brandon Cleaver
DIG & DELVE is an annual humble apologetics conference that explores the deeper questions that humans ask.
What is DIG & DELVE?
Visit our YouTube channel for more videos of presentations from previous conferences
The Dig and Delve conference helped me to uncover and test some assumptions that I didn't even realize I had. It was beneficial to have an engaging conference that allowed me to be open with myself and think about why I believe what I believe.
I really enjoyed the Dig and Delve conference on the validity of the New Testament! Exploring the cultural context of the 1st century and the literary devices the Biblical writers would have used has helped me better understand the New Testament and the so-called discrepancies between different books and texts. As a student who has never studied theology or analyzed the Bible as intentionally as some of the other attendees, the talks were both accessible and thought-provoking.
I really enjoy the depth of knowledge and expertise coupled with "out of the box" thinking on topics. This isn't a "sunday sermon" dragged out for a weekend, but theologians with expertise and understanding digging into issues without the bounds of religious epitomes encouraging you to think and come to your own conclusions.
I liked dig and delve because firstly it made me think about things that I might not otherwise think about in a manner I might not otherwise think about them. Also I loved learning about the topics put forward from experts in that field.
Very friendly, very open. I enjoyed the fact that there was a lot of discussion and a lot of openness and it felt very anonymous. You were able to give your text messages and ask your own questions without having to really present yourself. I found, maybe not for me, but for the general public, I think that's a really good thing. Being exposed to so many different types of thoughts, it really allows you come back to your own thought and your own faith, and really isolates exactly how you feel and to put it into better terms.
It's a really neat experience to be able to listen to talks from people from all different backgrounds. Anything from philosophy to sciences to humanities. Every year it's a little bit different, which is great because we have people from all different backgrounds and fields within the audience as well. So, I found it encouraging, it was challenging, it was thought provoking and it's an overall wonderful sort of atmosphere.
It's made me think of questions I never really thought of asking before. Or, looking at issues from an entirely different perspective, one that would never have occurred to me in my own natural mode of thinking.
I think it's important to look at your faith critically and to really know that you know something because it's logical and rational and not just because you inherited it from your parents. I think Dig & Delve is the most amazing opportunity to be able to look at a whole different bunch of perspectives from really knowledgeable people and use that information, that is so Biblically founded and researched so carefully, from these experts and to then apply it to your own faith, I think it's just such a valuable tool in my faith walk that I couldn't miss it.
Thank You To Our Sponsors
The organizers of the DIG&DELVE events hold to the historic, biblical, orthodox Christian faith. Our series of apologetics events stands within this tradition and deals with both classic and modern objections to the Christian faith. We seek highly qualified, articulate, and respectful speakers. Our sponsors are supportive of this endeavour but do not necessarily know every particular dialogue that will take place. The opinions expressed in each dialogue are the speaker's own and do not necessarily reflect the views of the organizers or the sponsors.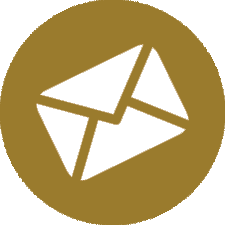 Please contact us if you have questions