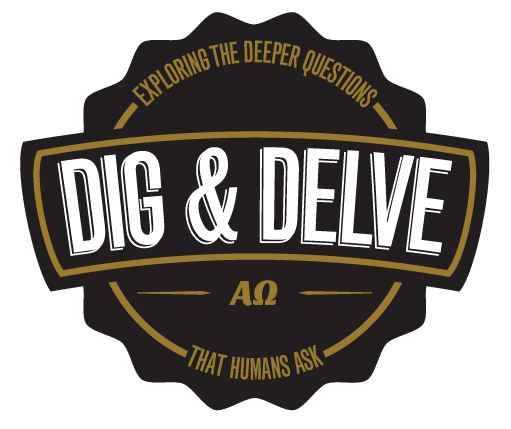 If you could ask God one question, what would it be?  A recent survey suggests that for most, that question would be "Why is there suffering?".  How is it possible to believe in God, let alone the goodness of God, when there is so much evil, pain and suffering in the world? Genocide, disease, the killing fields of Cambodia, school shootings, human trafficking, terrorist attacks …. Where is God?
DIG and DELVE 2018 will explore this topic both from the perspective of the intellectual challenge to faith that it poses but also through the eyes of those who have both experienced tremendous pain and suffering and those who have found ways to come alongside those who are suffering.  Life does indeed hurt, but is it also without hope?
Join us on November 2-3, 2018
There are several parking spots behind the Bronson Centre, but they will be first come, first served. Otherwise, click here to find more parking options.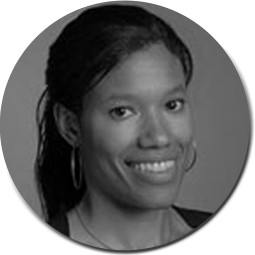 Ravi Zacharias International Ministry (RZIM)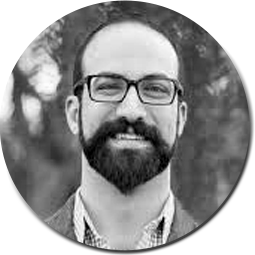 Trinity Evangelical Divinity School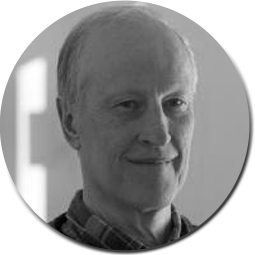 Professor of Philosophy at the University of Ottawa
About Alycia
Alycia Wood graduated from Roberts Wesleyan College with a degree in Criminal Justice and from Marygrove College with a Master's in Social Justice. She also graduated from the Oxford Centre for Christian Apologetics and spent two years as a Fellow with RZIM in New England. Alycia's speaking background is quite diverse. From universities (such as MIT, UCONN, Harvard, University of Massachusetts, Boston University, Dartmouth College, and Brown University), to retreats, from conferences to men's and women's prisons, Alycia has addressed major issues surrounding faith to diverse audiences.
Additionally, she has traveled to countries such as Haiti, Honduras, the Dominican Republic, and Jamaica, volunteering at soup kitchens and orphanages as her passions for "showing Christ" extends beyond her local environment.
In her spare time, Alycia enjoys music and is a lover of all things football and hockey.
About Derek
Derek Rishmawy is a Ph.D. student at Trinity Evangelical Divinity School attempting to study Systematic Theology. Adopted by the Triune God. Husband of McKenna. Former college pastor. Beyond that, he is an admitted cliche: books, beer, beard, and a blog that takes too much of his time. He is a regular contributor to sites like The Gospel Coalition, Christ and Pop Culture, The Local Church, Mere Orthodoxy, and Christianity Today. Derek also co-hosts a podcast called Mere Fidelity.
About Graeme
Graeme Hunter is a Professor of Philosophy at the University of Ottawa who, among many other subjects, tackles the idea of Evil in Modern Thought. He is an historian of philosophy who publishes for the most part on philosophers of the Early Modern Period. His latest book is on Pascal. He has also written or edited books on Spinoza and Leibniz and is currently doing research toward a book on Descartes.
Other interests span the history of the discipline. He has published on Plato, Cicero, Hobbes, Descartes, Arnauld, Kant, Bertrand Russell and David Lewis, and in the fields of metaphysics, aesthetics and philosophical logic.
For many years Professor Hunter has been a contributing editor to the magazine Touchstone, with contributions along the way also to First Things, Crisis, The New Oxford Review, and a number of Canadian newspapers.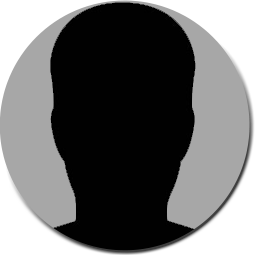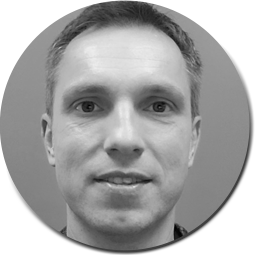 Metropolitan Bible Church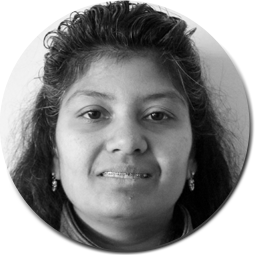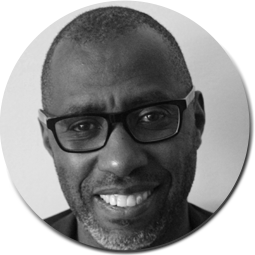 About Carl
Carl DeJONG is married to a courageous wife with five young children aged 10 and under. He is a Sergeant with the Ottawa Police Service having served in law enforcement for over 12 years. His background in policing includes front-line patrol in Ottawa's downtown core, assistance in homicide investigations, Northern Investigations in Nunavut for incidents of death or sexual assault involving RCMP officers, and as a detective in the domestic violence section.
His passion to fight human trafficking and engage Ottawa's homeless community has led to various enforcement efforts in his career as well as awareness and speaking engagements in the National Capital Region.
Carl serves on the Board of Directors at the Ottawa Mission and on the Pastoral Team at Celebration! Church Ottawa.
About Greg
Greg was born and raised in Poland. During his studies at the University of Economics in Poznan, he began to wrestle with the question of reality and presence of God. After graduating with MA in Economics he decided to take one year to explore his questions in an academic setting in the US. That led to four and a half years of theological studies and an MDiv degree.
Greg and his wife CJ planned on returning to Poland to work with students and young adults. However, in the winter of 2005, a few weeks before their return, they found out that their yet to be born son is sick with a serious, incurable disease. They decided to change their plans and move to Canada, where CJ is from, to fight for the life of their unborn child.
By God's grace, who surrounded them with incredible support from their church family and medical professionals, they continue to walk through the ups and downs of their son's condition for the last 13 years. Exceeding even the most optimistic outlooks, he is now a junior high student at Mother Theresa School.
They are blessed with 2 other sons. Together they enjoy playing board games, running around with NERF blasters, and making year-round trips to the neighbourhood slushie store.
About Lisa
Lisa was born in Mississauga, Ontario. She grew up there later moving to Quebec in Grade 5.
She met her husband Andrew in high school. Lisa joined Andrew in Ottawa and were soon married.
Lisa worked as a secretary/bookkeeper and is now at home raising their children.
About Victor
Victor was born and raised in Rwanda. He arrived in Ottawa in 1995 as a refugee. He attended Law School at the University of Ottawa where he earned his Civil (LL.L-1998) and Common (LL.B-1999) law degrees.
Victor joined the Department of Justice in 2001 where he has practiced law in various capacities. Victor is married to Alix; they have a six-year-old son.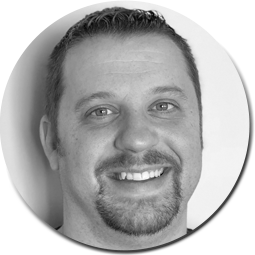 Ottawa Catholic School Board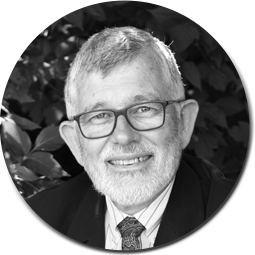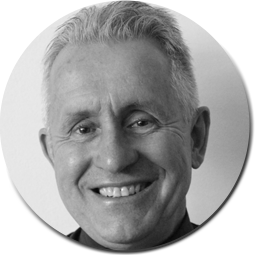 About Jimmy
Jimmy Ruggiero is an Educational Assistant with the Ottawa Catholic School Board for the last 10+ years. His role is to assist students with various exceptionalities (special needs) working alongside them with the goal of integrating them in regular classroom settings (inclusion).
Almost 8 years ago, Jimmy's family was involved in a terrible car accident which left their 2 and a half-year-old son, Luca, without much chance of surviving. There were many questions of 'WHY' without many answers that followed. Why did God allow this? Why our son? What happened next was definitely not the life that we envisioned as a family.
About John
John Scott is a palliative care physician caring for patients with advanced or terminal illness at The Ottawa Hospital and an Associate Professor in the medical school. He has been doing this work since 1975 when the name 'palliative care' was first coined to describe this new approach to affirming life and controlling symptoms, thus enabling us to 'live until we die'.
About George
George Sinclair studied at the undergraduate and graduate level at Carleton University where he received a degree in Sociology with a minor in Philosophy. He studied Theology and Pastoral Counselling at St. Paul University where he completed an MA in Pastoral Studies.
George was ordained in 1985. For 22 years he served in the Anglican Church of Canada (ACoC). In 2008 his church was the second church in the country to separate from the ACoC and join the Anglican Network in Canada (ANiC). George has served in a suburban and in a rural "multi-point" church.
George was the Chair of Essentials Canada and founding Chair of his denomination (ANiC). He currently serves as the Chair of the ANiC task force to make ANiC more deeply biblical at every level. He is the Principal of Ryle Seminary. He is the Chair of the Dig & Delve servant leadership team which puts on a yearly apologetics conference in Ottawa. He speaks once a month on the main talk radio channel in Ottawa under the banner of "Good News in the Morning". He also speaks regularly on Parliament Hill to the Parliament Hill Christian Fellowship. George is an original Council Member for The Gospel Coalition (GTC) Canada.
George is blessed to have been married to Louise since 1981. They have 9 children and lots of sons and daughters-in-law and grandchildren.
DIG & DELVE is an annual humble apologetics conference that explores the deeper questions that humans ask.
Check out our new promotional video for this year's DIG & DELVE Conference.
Visit our YouTube channel for more videos of previous conferences
The Dig and Delve conference helped me to uncover and test some assumptions that I didn't even realize I had. It was beneficial to have an engaging conference that allowed me to be open with myself and think about why I believe what I believe.
I really enjoyed the Dig and Delve conference on the validity of the New Testament! Exploring the cultural context of the 1st century and the literary devices the Biblical writers would have used has helped me better understand the New Testament and the so-called discrepancies between different books and texts. As a student who has never studied theology or analyzed the Bible as intentionally as some of the other attendees, the talks were both accessible and thought-provoking.
I really enjoy the depth of knowledge and expertise coupled with "out of the box" thinking on topics. This isn't a "sunday sermon" dragged out for a weekend, but theologians with expertise and understanding digging into issues without the bounds of religious epitomes encouraging you to think and come to your own conclusions.
I liked dig and delve because firstly it made me think about things that I might not otherwise think about in a manner I might not otherwise think about them. Also I loved learning about the topics put forward from experts in that field.
Very friendly, very open. I enjoyed the fact that there was a lot of discussion and a lot of openness and it felt very anonymous. You were able to give your text messages and ask your own questions without having to really present yourself. I found, maybe not for me, but for the general public, I think that's a really good thing. Being exposed to so many different types of thoughts, it really allows you come back to your own thought and your own faith, and really isolates exactly how you feel and to put it into better terms.
It's a really neat experience to be able to listen to talks from people from all different backgrounds. Anything from philosophy to sciences to humanities. Every year it's a little bit different, which is great because we have people from all different backgrounds and fields within the audience as well. So, I found it encouraging, it was challenging, it was thought provoking and it's an overall wonderful sort of atmosphere.
It's made me think of questions I never really thought of asking before. Or, looking at issues from an entirely different perspective, one that would never have occurred to me in my own natural mode of thinking.
I think it's important to look at your faith critically and to really know that you know something because it's logical and rational and not just because you inherited it from your parents. I think Dig & Delve is the most amazing opportunity to be able to look at a whole different bunch of perspectives from really knowledgeable people and use that information, that is so Biblically founded and researched so carefully, from these experts and to then apply it to your own faith, I think it's just such a valuable tool in my faith walk that I couldn't miss it.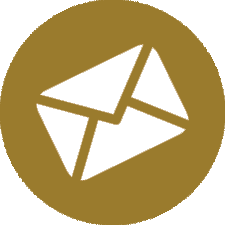 Please contact us if you have questions