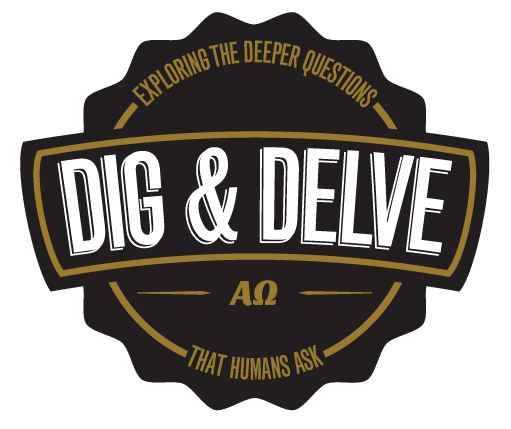 DIG & DELVE is an annual conference in Ottawa that is all about giving people a safe space to engage in discussion and explore deep issues that humans have been wrestling with for a long time.
One popular worldview promoted in our media is that it is foolish to believe in God.   Influential writers disparage those interested in considering the relevance of faith to life.
Faith is the great cop-out, the great excuse to evade the need to think and evaluate evidence. Faith is belief in spite of, even perhaps because of, the lack of evidence.   – Richard Dawkins
At DIG & DELVE we hope to provide an open, honest and respectful environment where people can explore reasons why faith makes sense and why it is meaningful to give consideration to the life and teaching of Jesus.   We hope to encourage curiosity and a healthy critical inquisitiveness.   People coming from a spectrum of world-views, Christian and otherwise, are welcome.
At DIG & DELVE, we gather talented experts in their fields to come and share their opinions about deep issues human wrestle with and together we discuss some of the latest research around these questions.
Expect to be challenged.  Join us at DIG & DELVE.
Registration for our April 9th DIG & DELVE Dialogue is now open.
DIG & DELVE Planning Committee